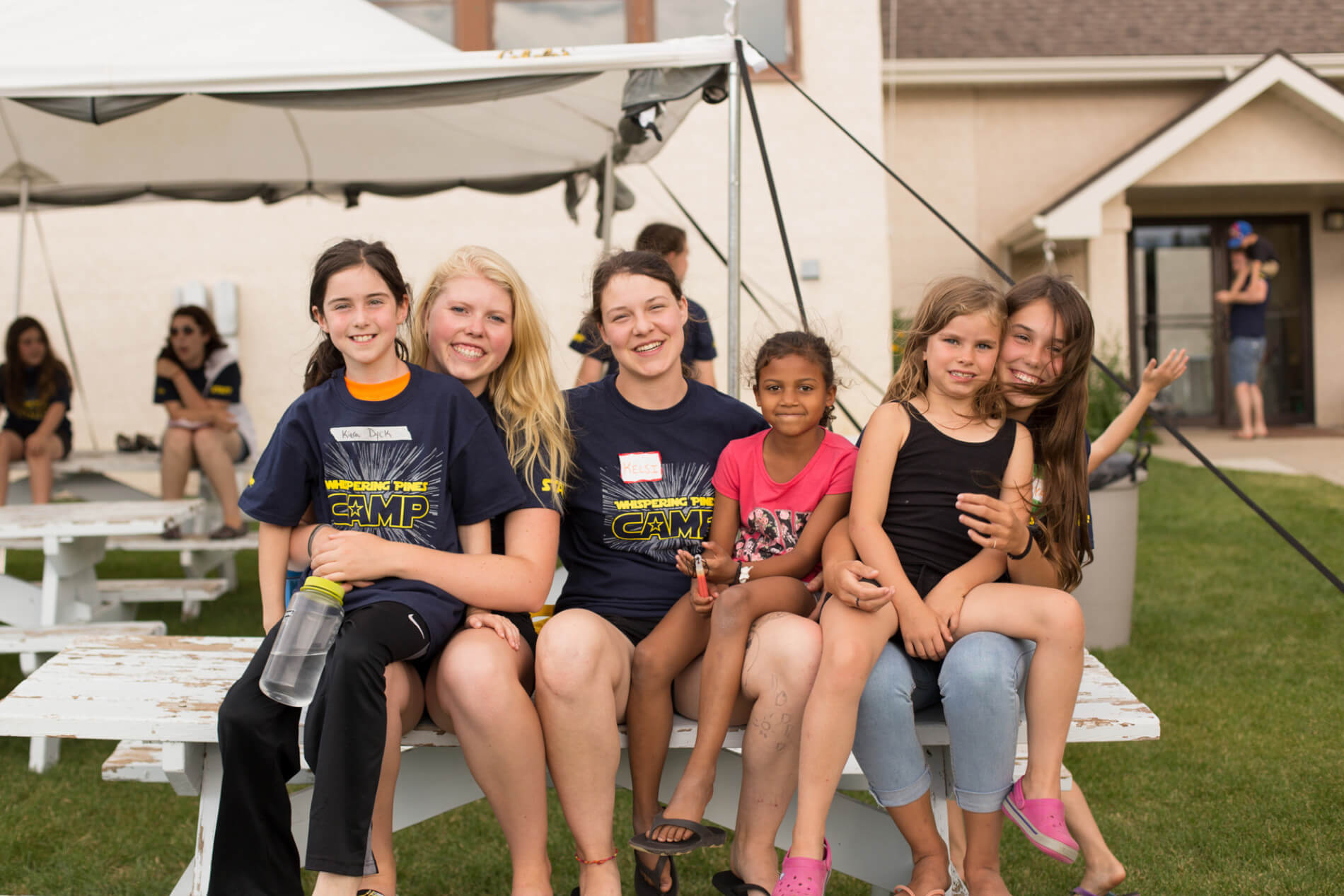 Spend your summer making a difference in kids lives!
Enjoy the fun of summer camp while serving in a meaningful way!
Want to make a difference in the lives of children and families? Looking for a new experience this summer? Want to develop new skills and leadership abilities? Consider serving in a volunteer or staff role with us at Whispering Pines!
---
We have a space where you can shine!
We're always looking for fun-loving, energetic, Godly volunteers and staff to be a part of our summer camp programs! Whether you are supporting a cabin leader, or running adventure equipment and activities there plenty of opportunities for hands-on serving at camp.
You can also volunteer to help in a behind-the-scenes role with projects such as painting, grounds keeping, helping in the kitchen, cleaning, being "Camp Grandma and Grandpa", serving as camp nurse, or in whatever area you feel comfortable.
Whatever your comfort level and ability, we want you to join us for an unforgettable experience where you have the opportunity to touch the lives of some amazing kids and families!
Please note: Our paid staff positions with the exception of Head Cook and Camp Speakers are only available for applicants from 16-30 years of age.
"By this all people will know that you are my disciples, if you have love for one another."

John 13:35 (ESV)
Apply here to be a part of our team this summer!
You have an opportunity during even a short time serving at summer camp, to make a HUGE impact on our campers, families, and staff! By showing genuine and intentional interest, attention, and care for campers you let them know that God loves them and that they matter, and by supporting our staff yoyu are helping raise up the next generation of leaders in our community.
What an incredible and significant job it is to Volunteer in a Leadership position with us! You don't have to be experienced to apply, only to be willing to share your attention, kindness, and God's love with those around you. We'll teach you the rest.
We hope to see you this summer!